10th November, Artisanal bread baking workshop, Glasgow, Uk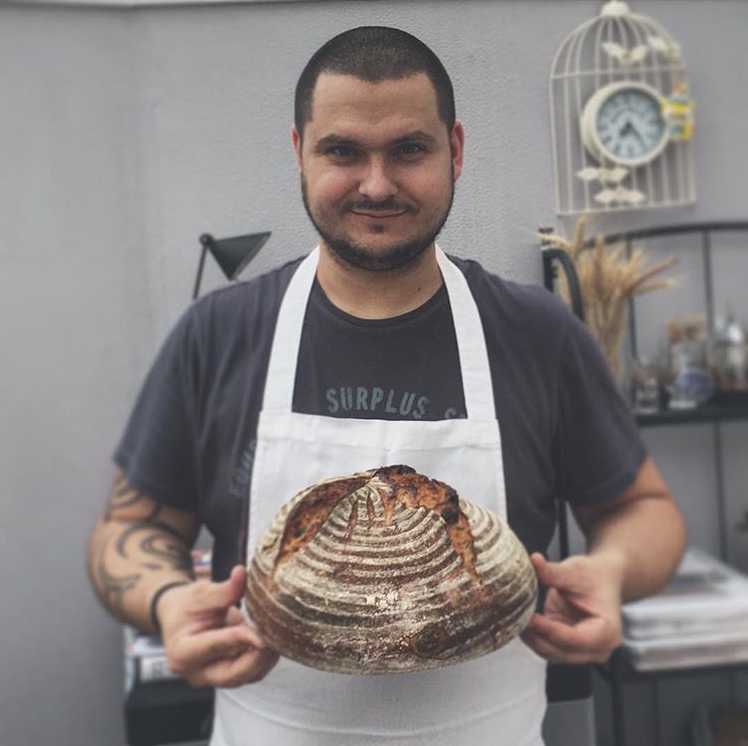 10th November, Artisanal bread baking workshop, Glasgow, Uk
Date: 10th November 2018
Location: Your home
Always wondered how those delicious artisan loafs made?
It is now your opportunity to master the fundamentals needed to bake a showstopper loaf at home for any occasion. You also receive a free whisky barrel stave bakers lame worth £20.
Delicious home baked bread is based on 4+1 ingredients, flour, water, yeast and salt + love.
There is an indescribable satisfaction when you bake your own loaf. I bake breads since the age of 16 with many trials, errors and triumphs.
On selected dates I am offering Private Bread Baking Classes at Your Home.
I'll come to you and we bake delicious breads in your own comfort starting the workshop approx at 10am and will run through until 3 - 4pm, includes a light lunch (flatbreads with dips, salad, cold meats and cheeses) with a glass of wine.
This is a fully hands on bread baking class and by the end of the day you have learned how to work the dough and create a range of breads like Glasgow honey & fig spelt loaf, garlic and rosemary focaccia, Persian sesame barbari and a delicious zaatar topped manakish flat bread or Middle Easter Pizza. Includes recipe booklet and tips for best working flavour combinations.
This workshop is suitable for anyone that has an interest learning bread making skills and diving into the world of breads. All ingredients and tools are supplied by me.
Allergen information
This course handles allergens which includes yet not limited to wheat, dairy, nuts, sesame and mustard. For more information regarding the ingredients used, please contact me before booking your course as it is not fully feesable to change recipes.
Cost inclusive of maximum two person attending. Additional attendees to a maximum of 4 person at £25 p.p. to be paid on the day of the event.
sold out